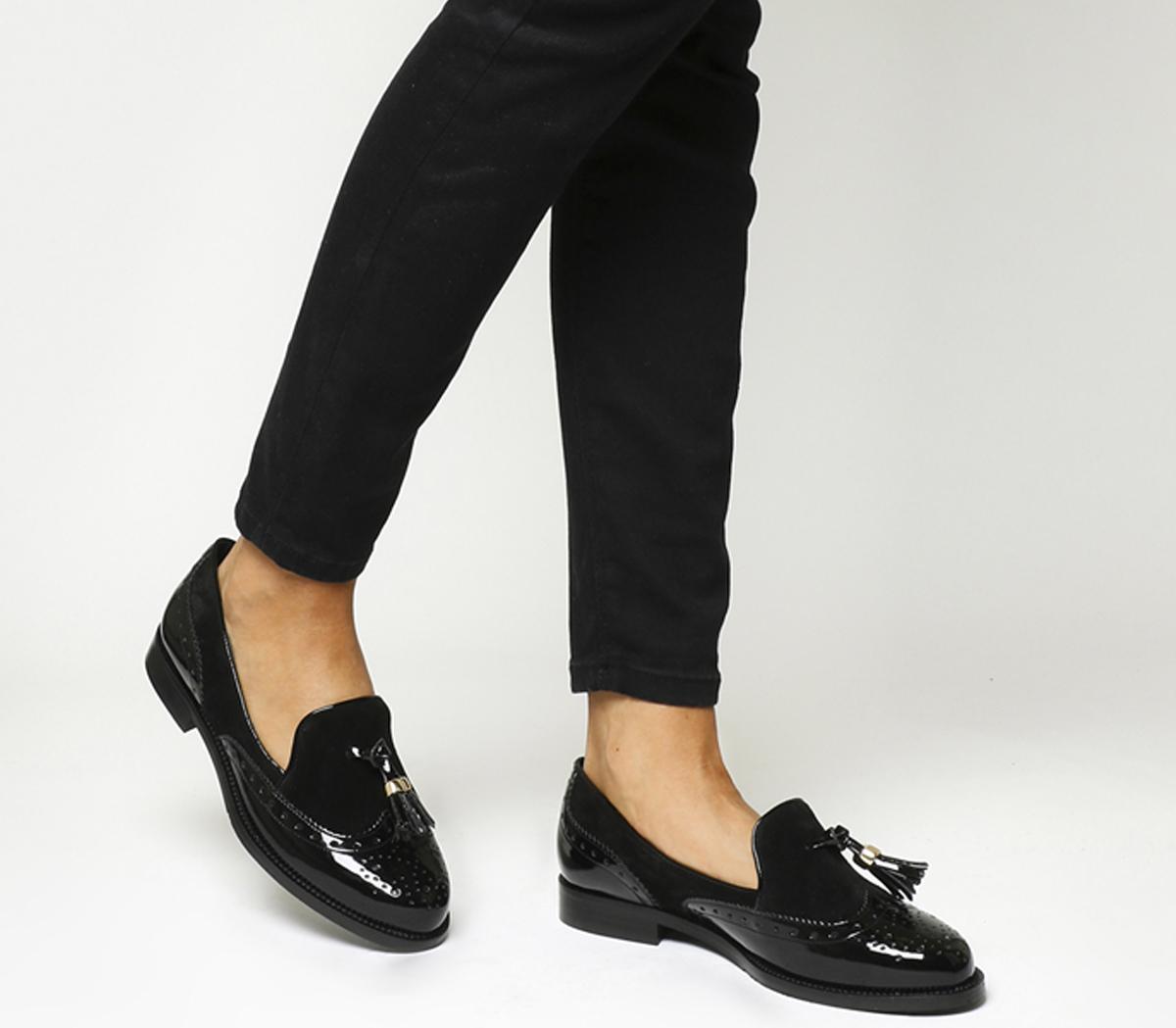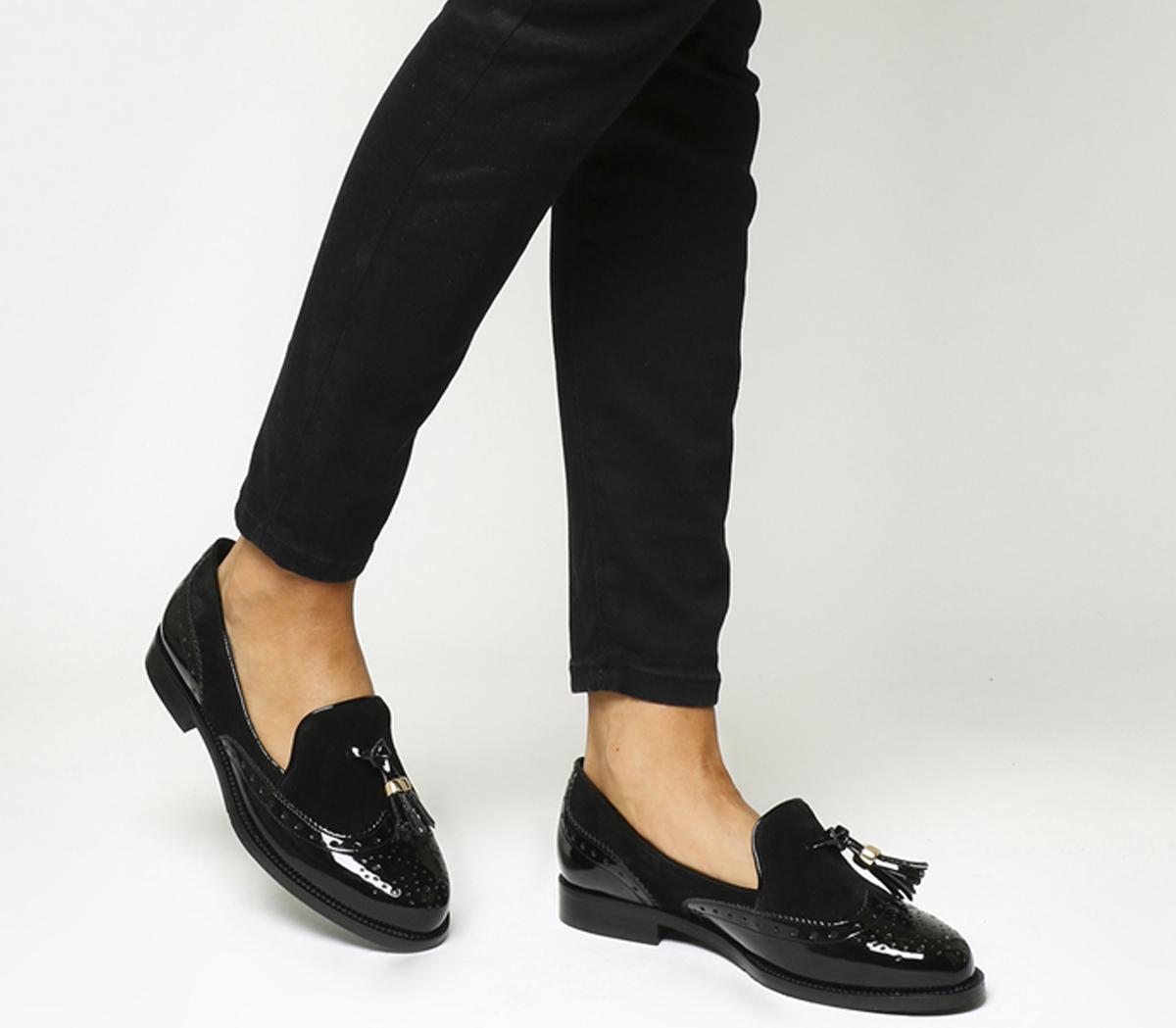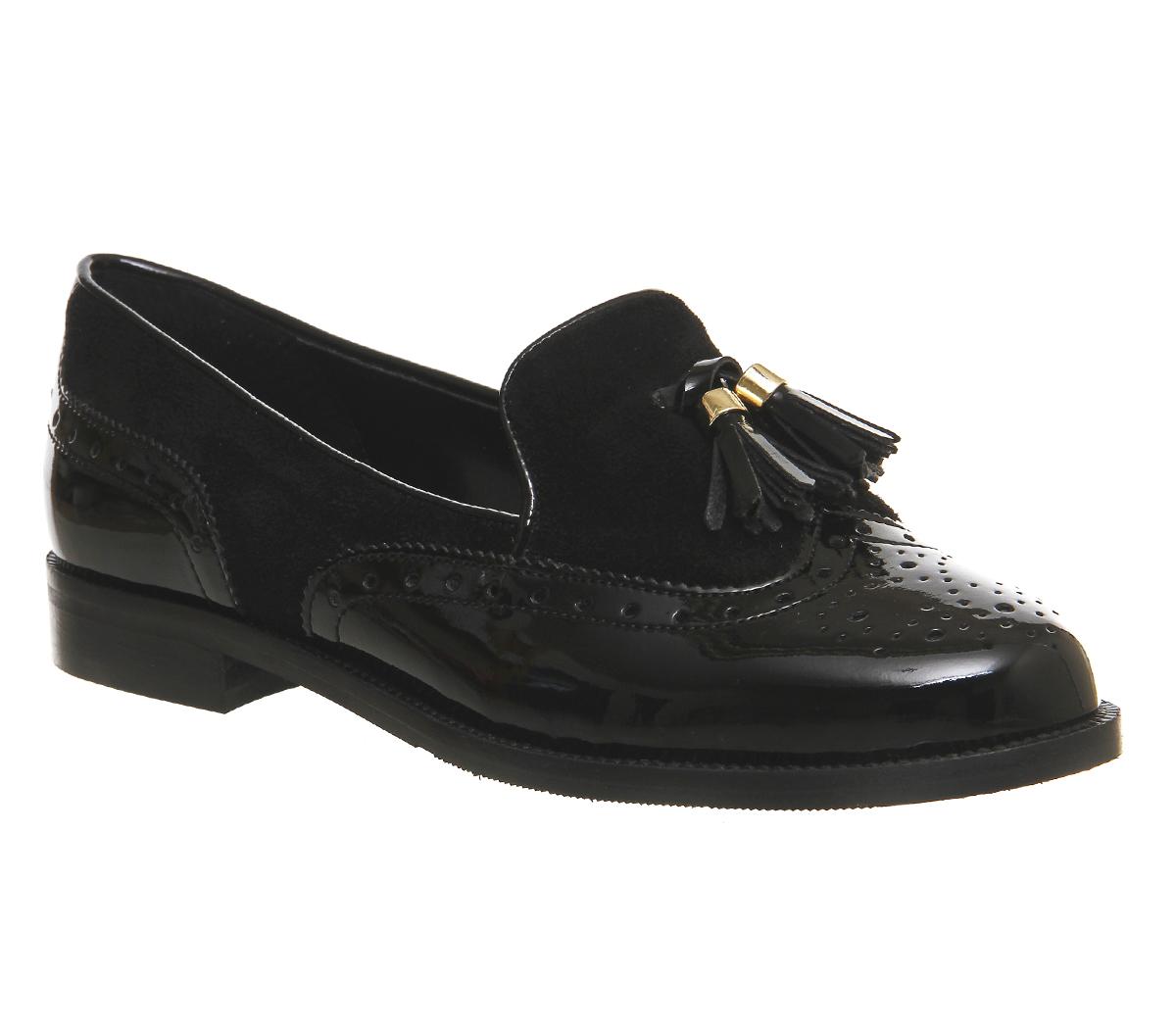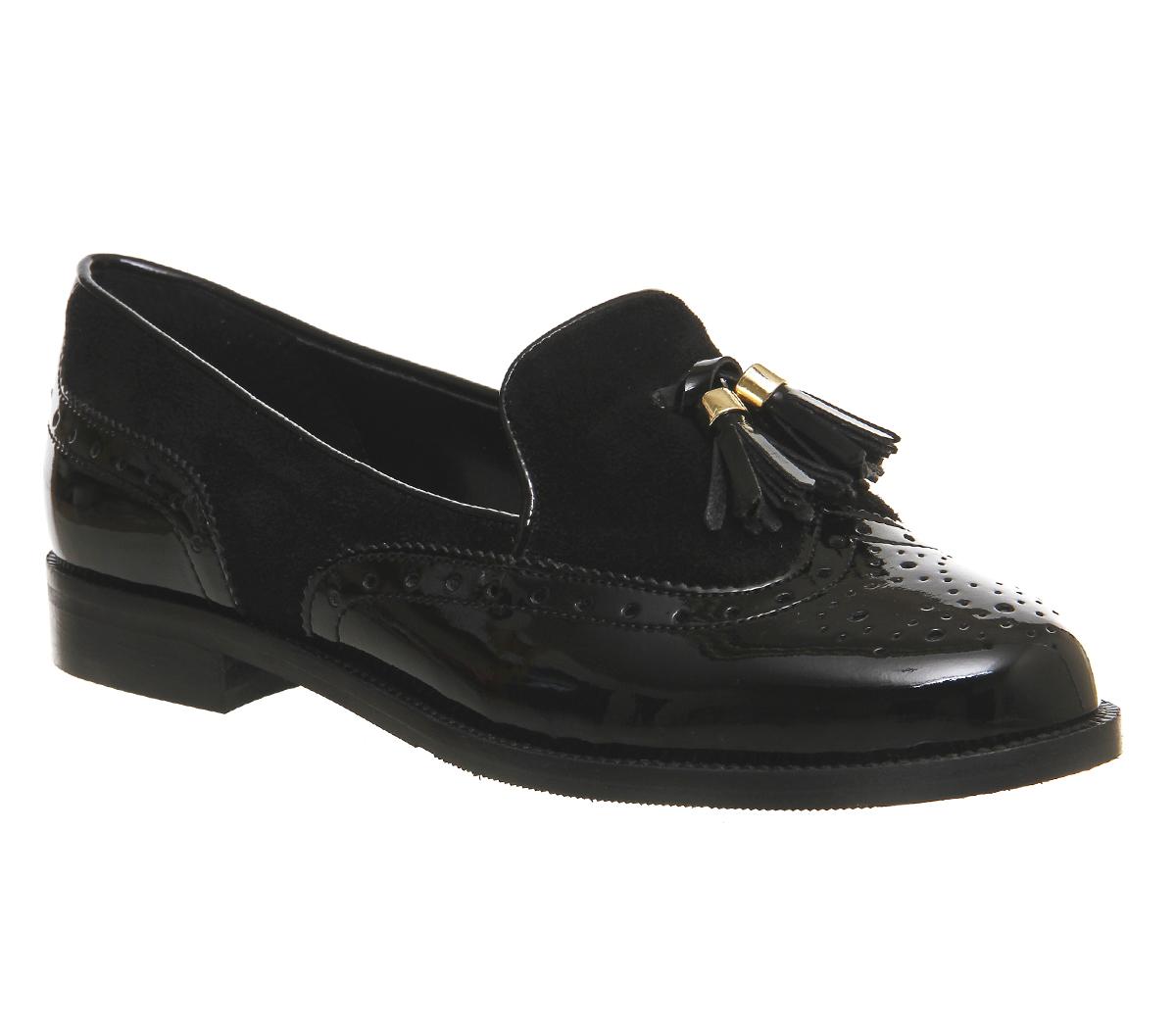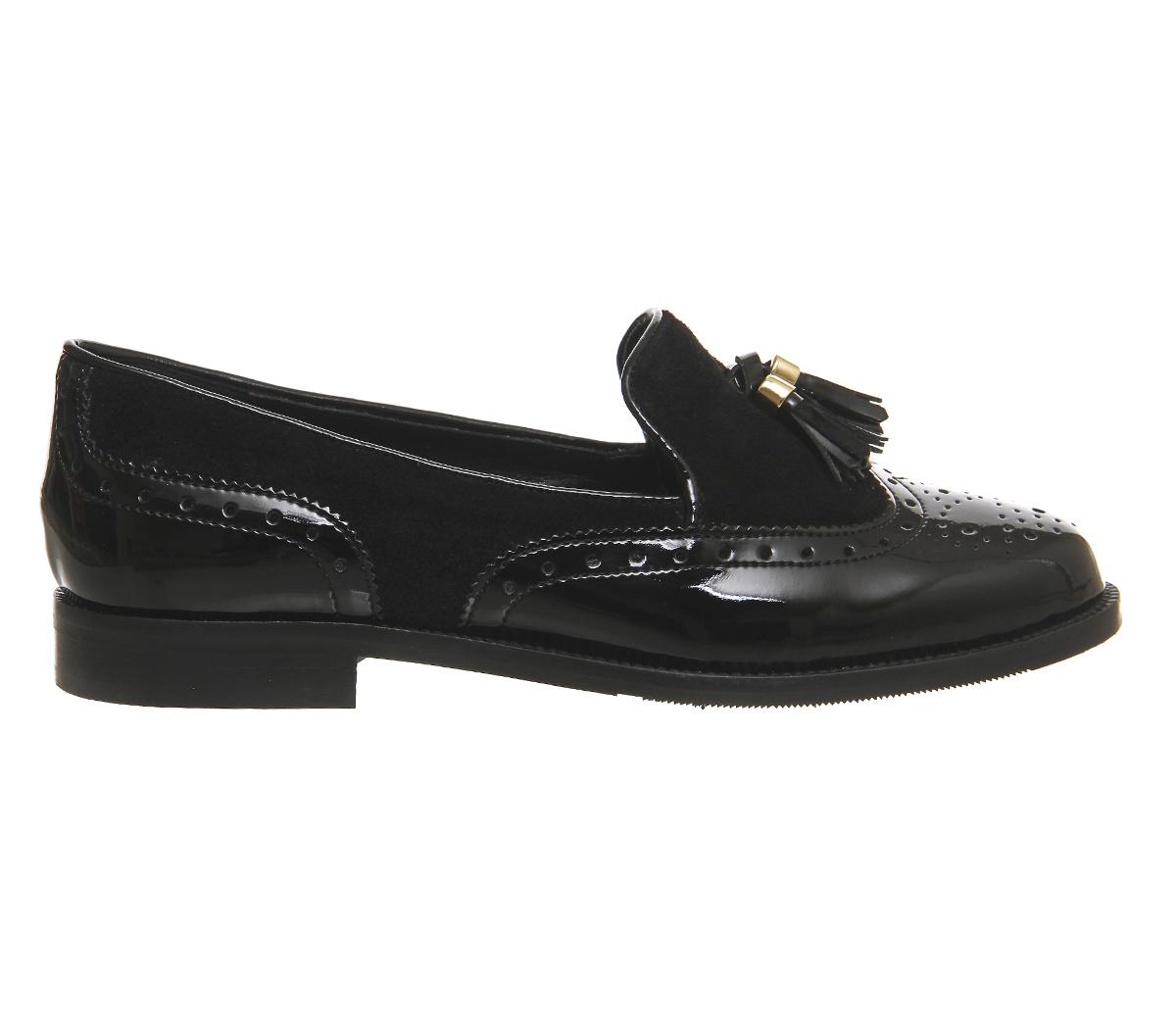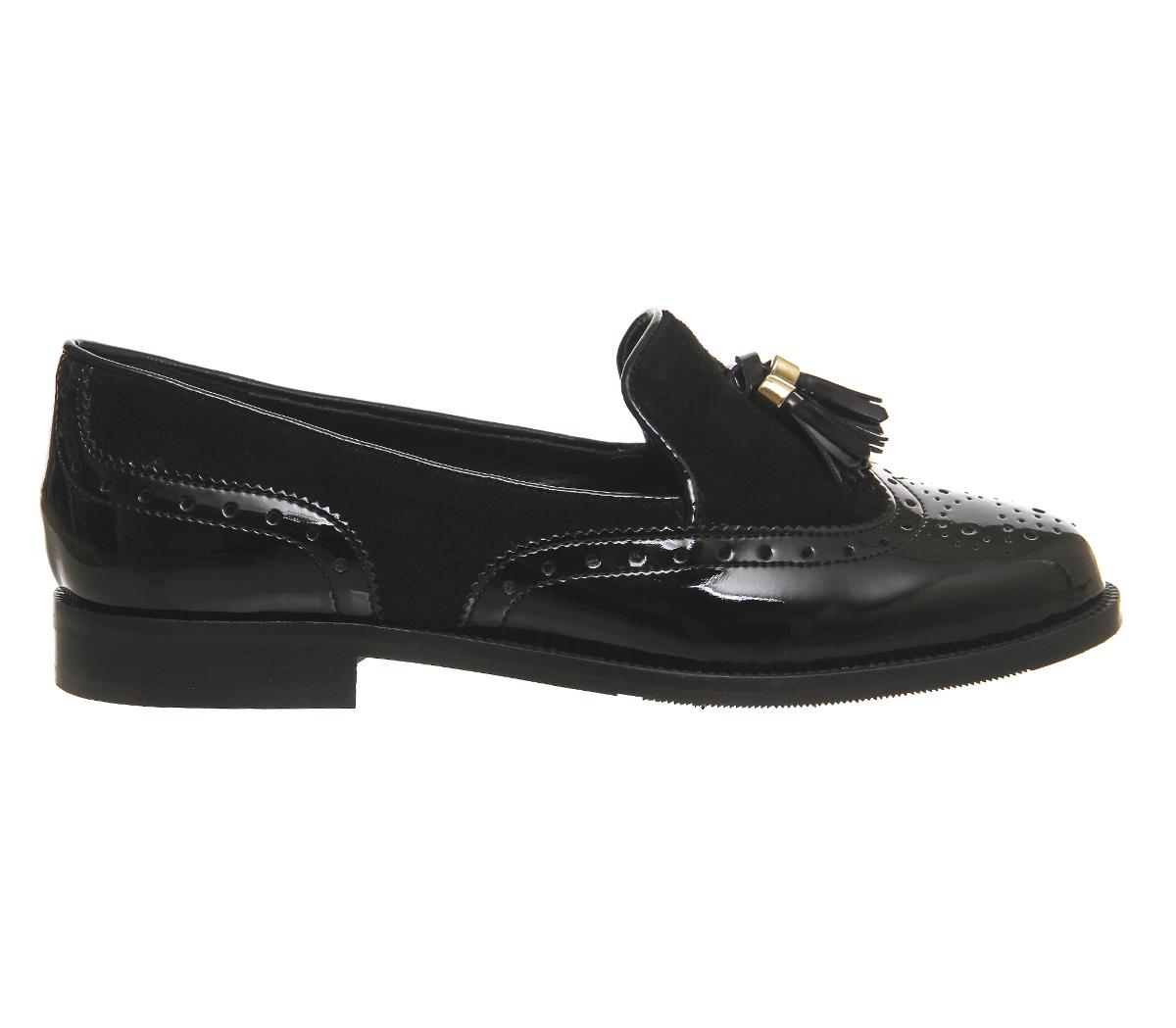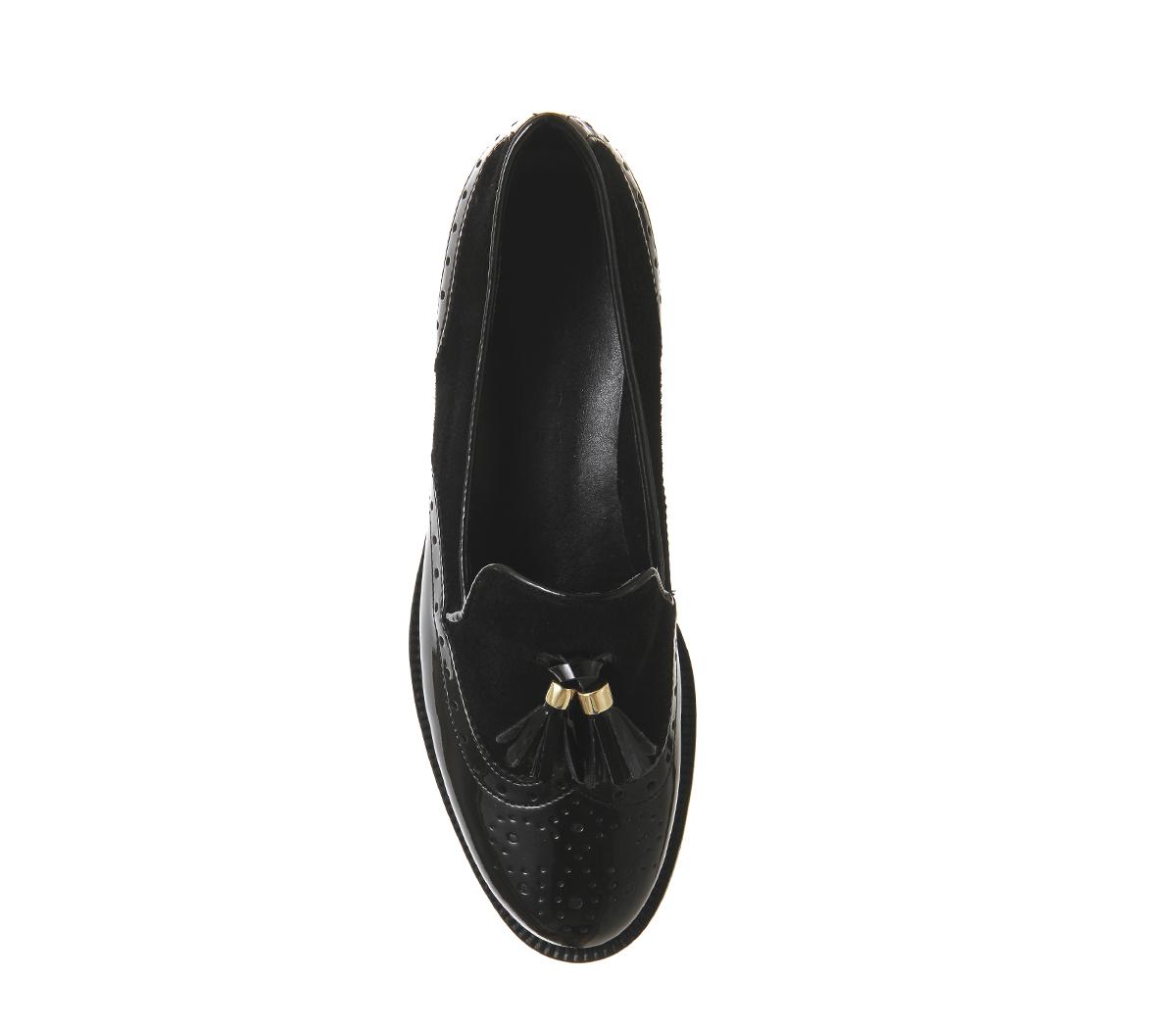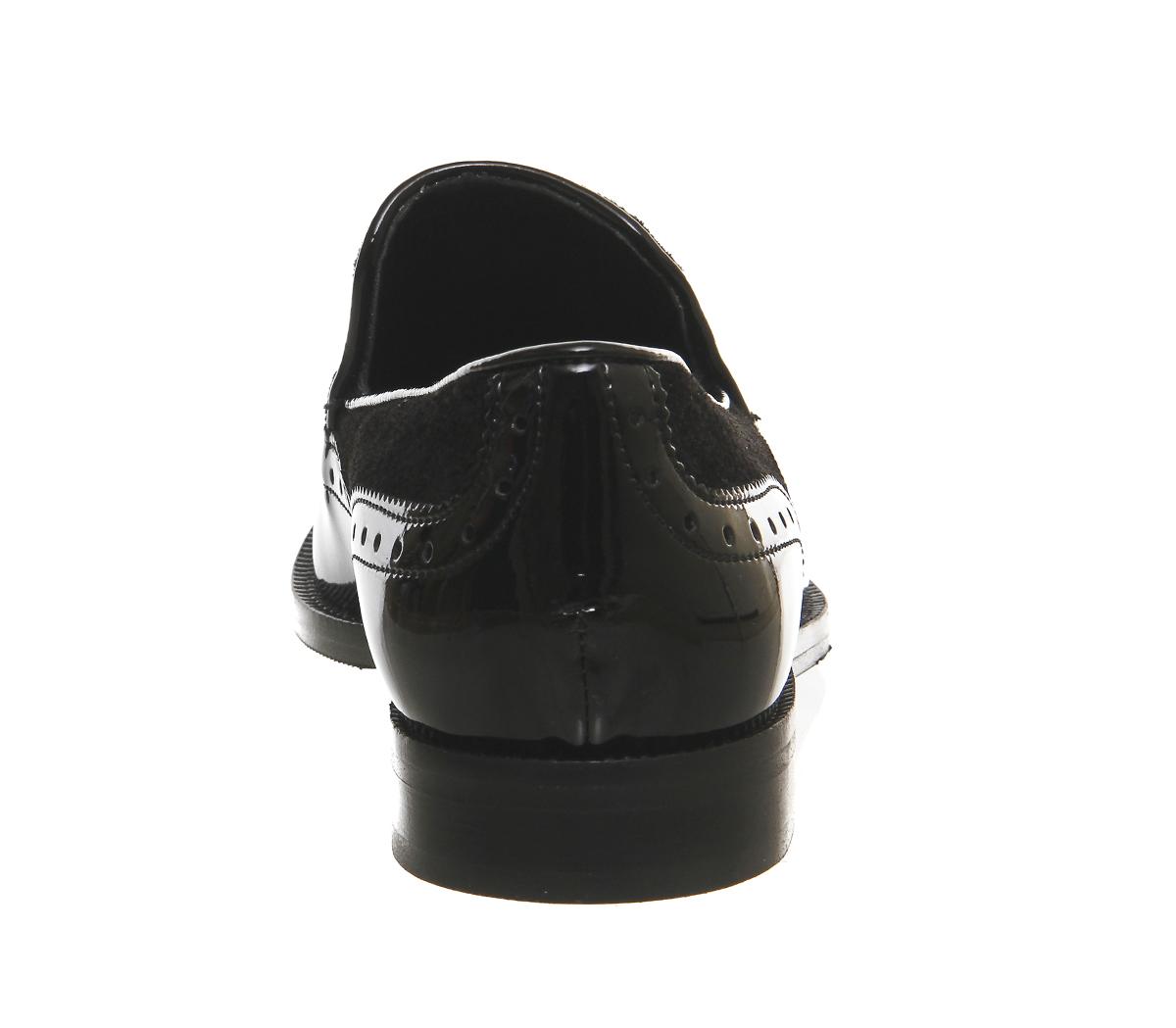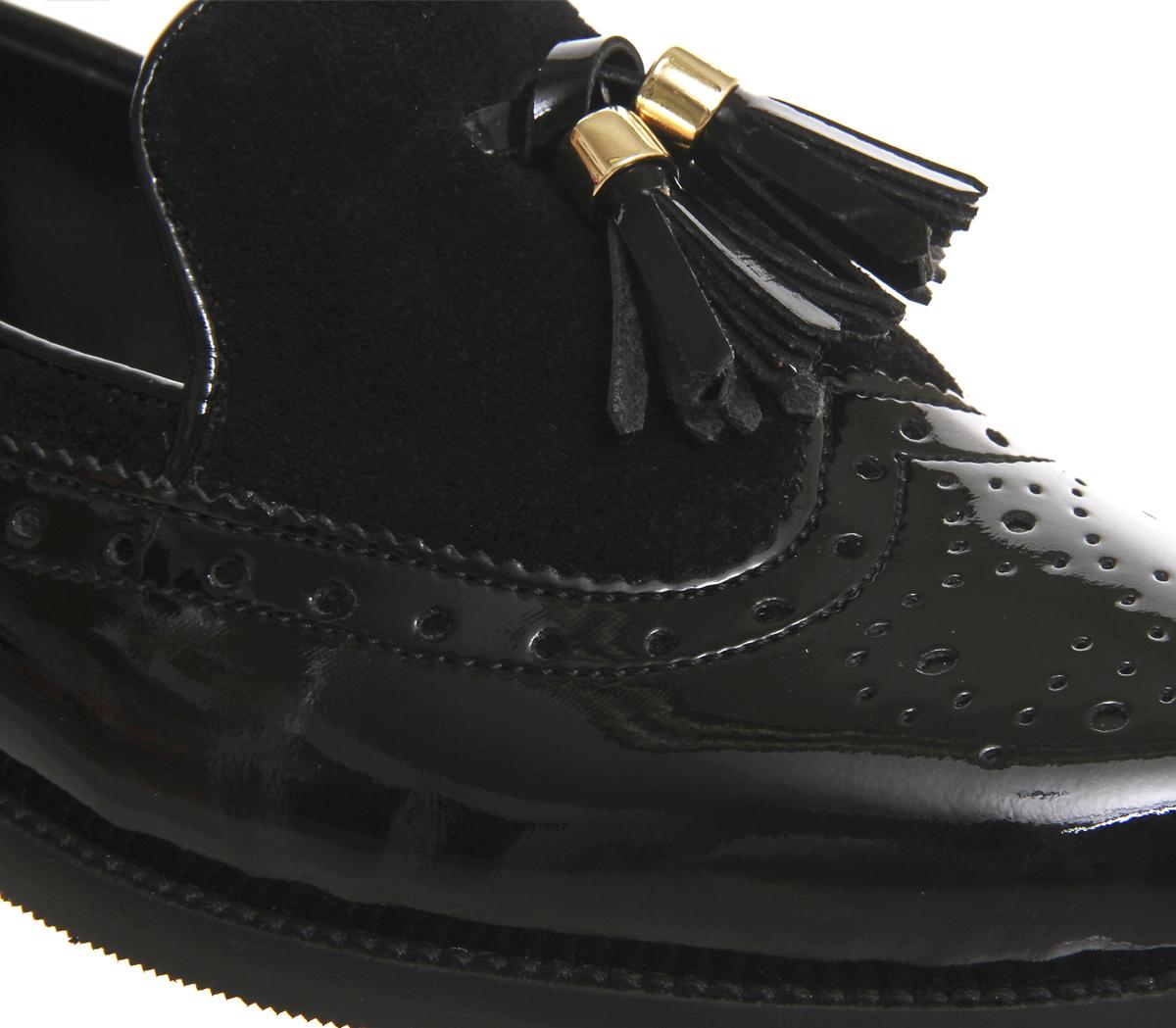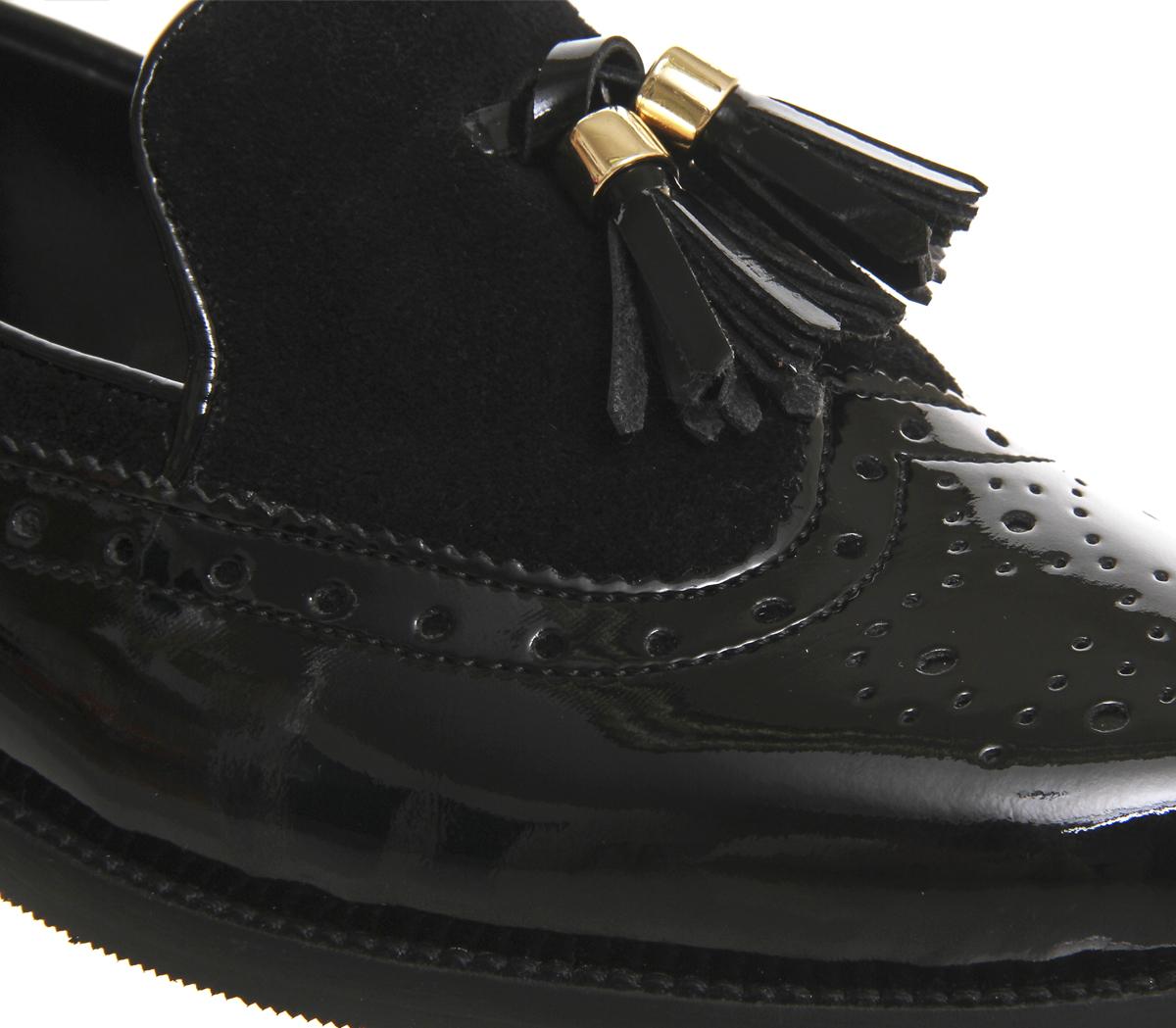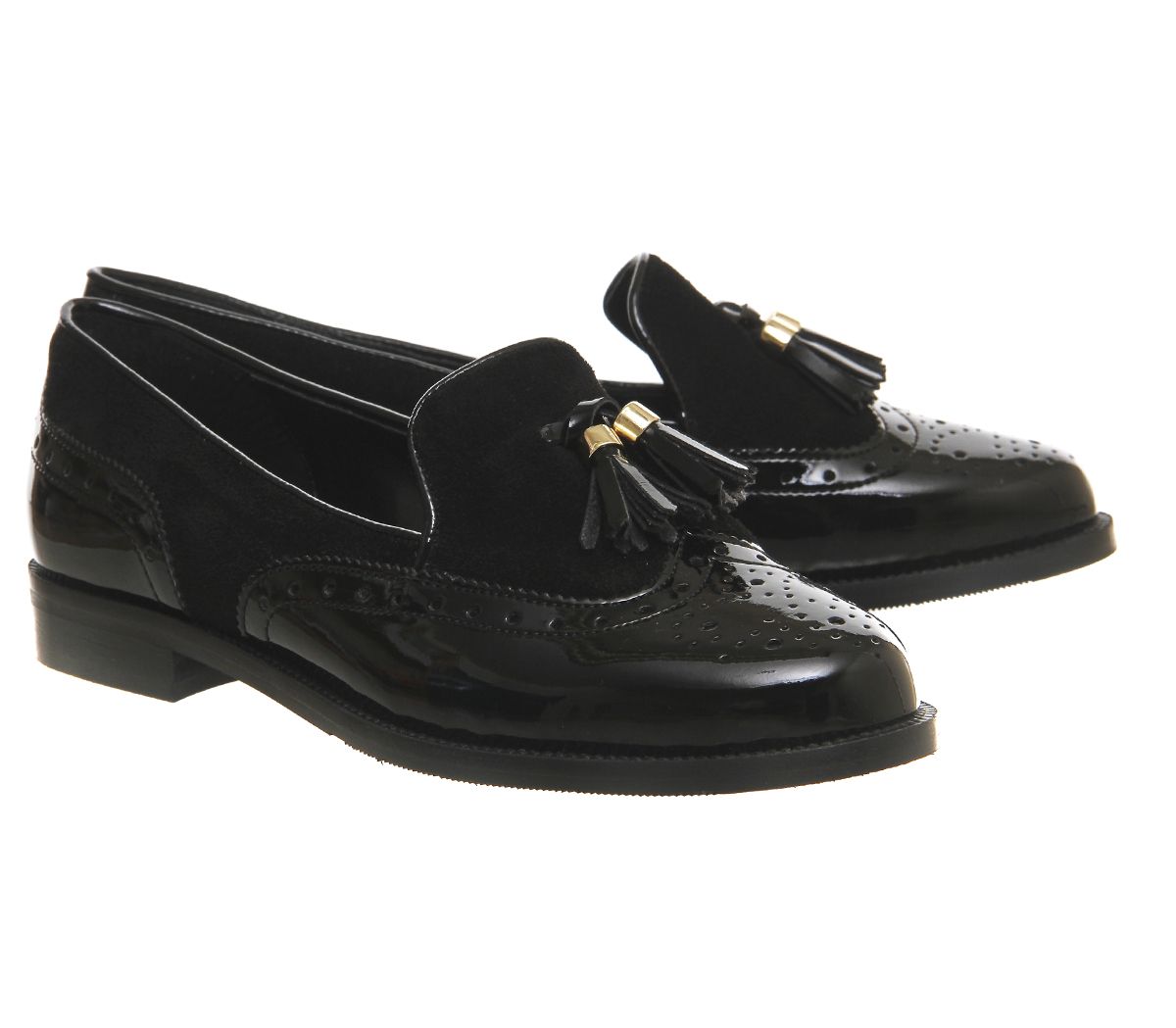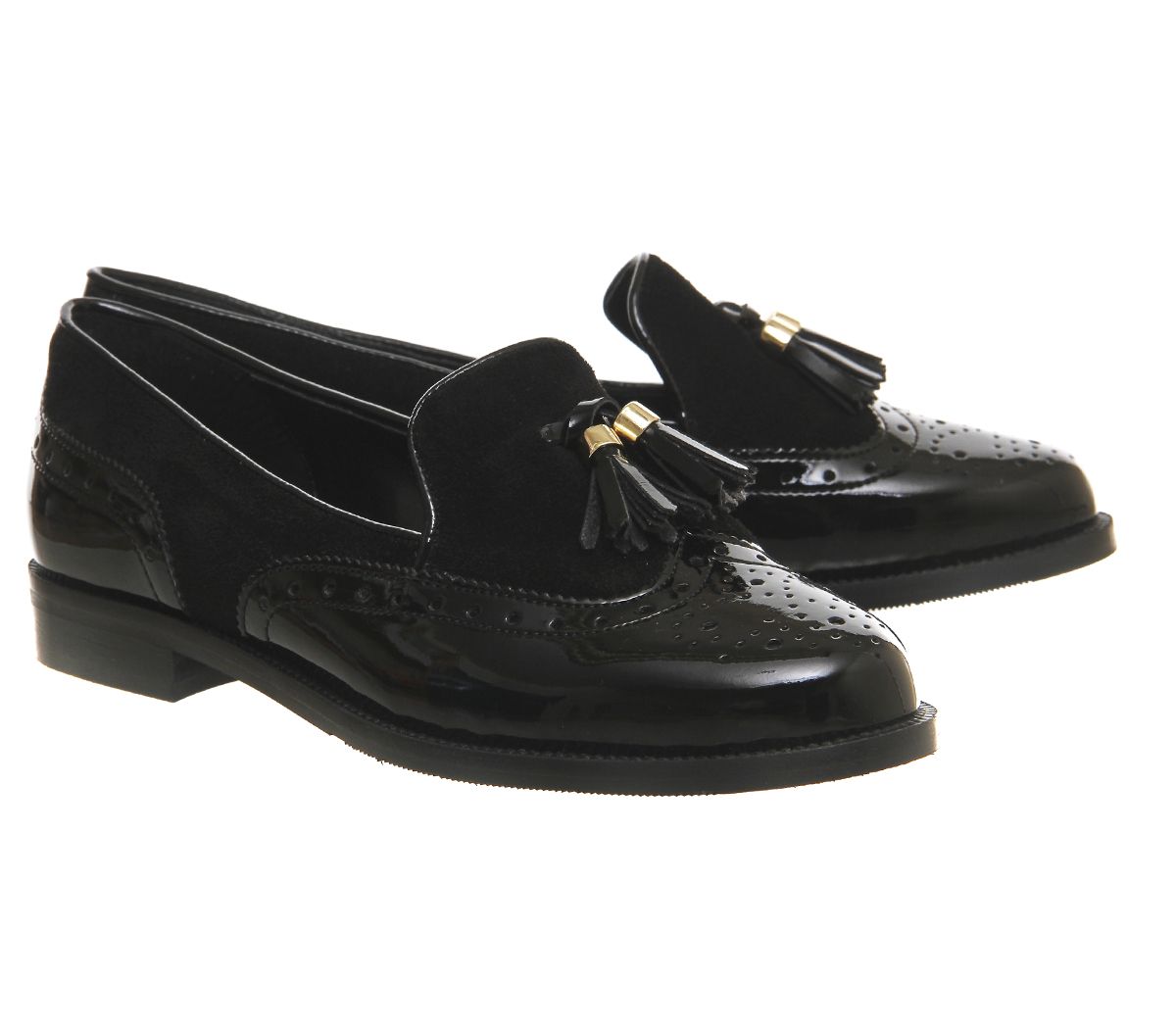 Ringo Tassel Loafers
Black Patent Suede
Product information
Flats by OFFICE
Loafers in black patent and suede with wingtip brogue detailing and feature tassel.
- Leather/suede upper
- Leather sock
- Leather lining
- Synthetic sole
About OFFICE Collection
Based in London, our design and buying teams work together to bring you the latest directional fashion footwear to ensure you always put the best foot forward. Taking inspiration from catwalks, travel, music and everything in between to provide you with a fresh look season after season.
SIZE CHART
| | | | | | | | |
| --- | --- | --- | --- | --- | --- | --- | --- |
| UK | 3.5 | 4 | 4.5 | 5 | 5.5 | 6 | 6.5 |
| US | 5 | 5.5 | 6 | 6.5 | 7 | 7.5 | 8 |
| EU | 36 | 36.5 | 37 | 37.5 | 38 | 38.5 | 39 |
| UK | 7 | 7.5 | 8 | 8.5 | 9 | 9.5 | 10 |
| US | 8.5 | 9 | 9.5 | 10 | 10.5 | 11 | 11.5 |
| EU | 39.5 | 40 | 40.5 | 41 | 41.5 | 42 | 42.5 |
| | | | | | | | |
| --- | --- | --- | --- | --- | --- | --- | --- |
| UK | 5.5 | 6 | 6.5 | 7 | 7.5 | 8 | 8.5 |
| US | 6 | 6.5 | 7 | 7.5 | 8 | 8.5 | 9 |
| EU | 38.5 | 39 | 39.5 | 40 | 41.5 | 42 | 42.5 |
| UK | 9 | 9.5 | 10 | 10.5 | 11 | 11.5 | 12 |
| US | 10.5 | 11 | 11.5 | 12 | 12.5 | 13 | 13.5 |
| EU | 43 | 43.5 | 44 | 44.5 | 45 | 45.5 | 46 |
| | | | | | | |
| --- | --- | --- | --- | --- | --- | --- |
| UK | 1 | 2 | 3 | 4 | 2 | 3 |
| EU | 16 | 16.5 | 17 | 17.5 | 18 | 19 |
| | | | | | | |
| --- | --- | --- | --- | --- | --- | --- |
| UK | 4 | 5 | 6 | 7 | 8 | 9 |
| EU | 20 | 21 | 22 | 23 | 24 | 25 |
| | | | | | | |
| --- | --- | --- | --- | --- | --- | --- |
| UK | 10 | 11 | 12 | 13 | 1 | 2 |
| EU | 28 | 29 | 30 | 31 | 33 | 35 |