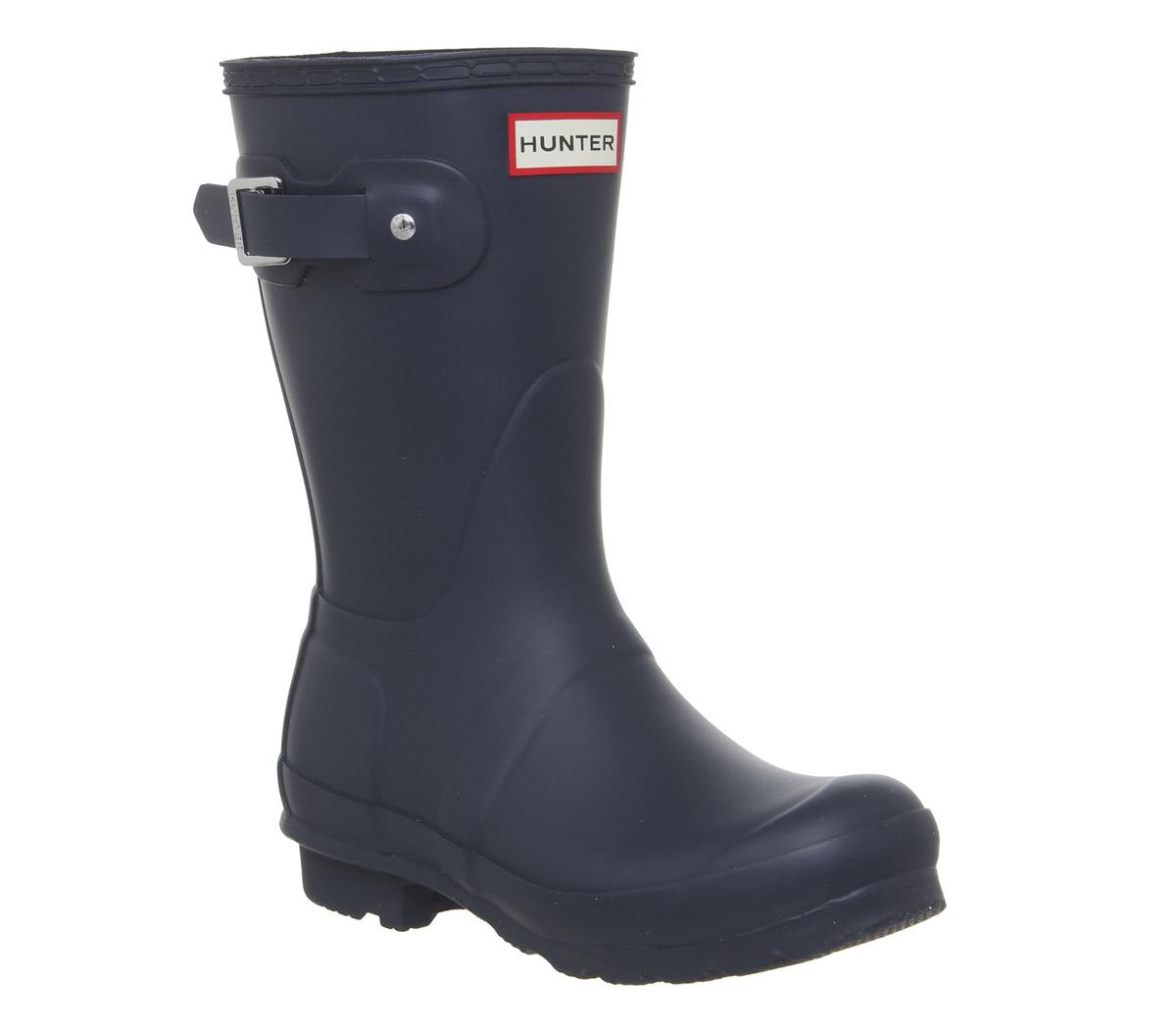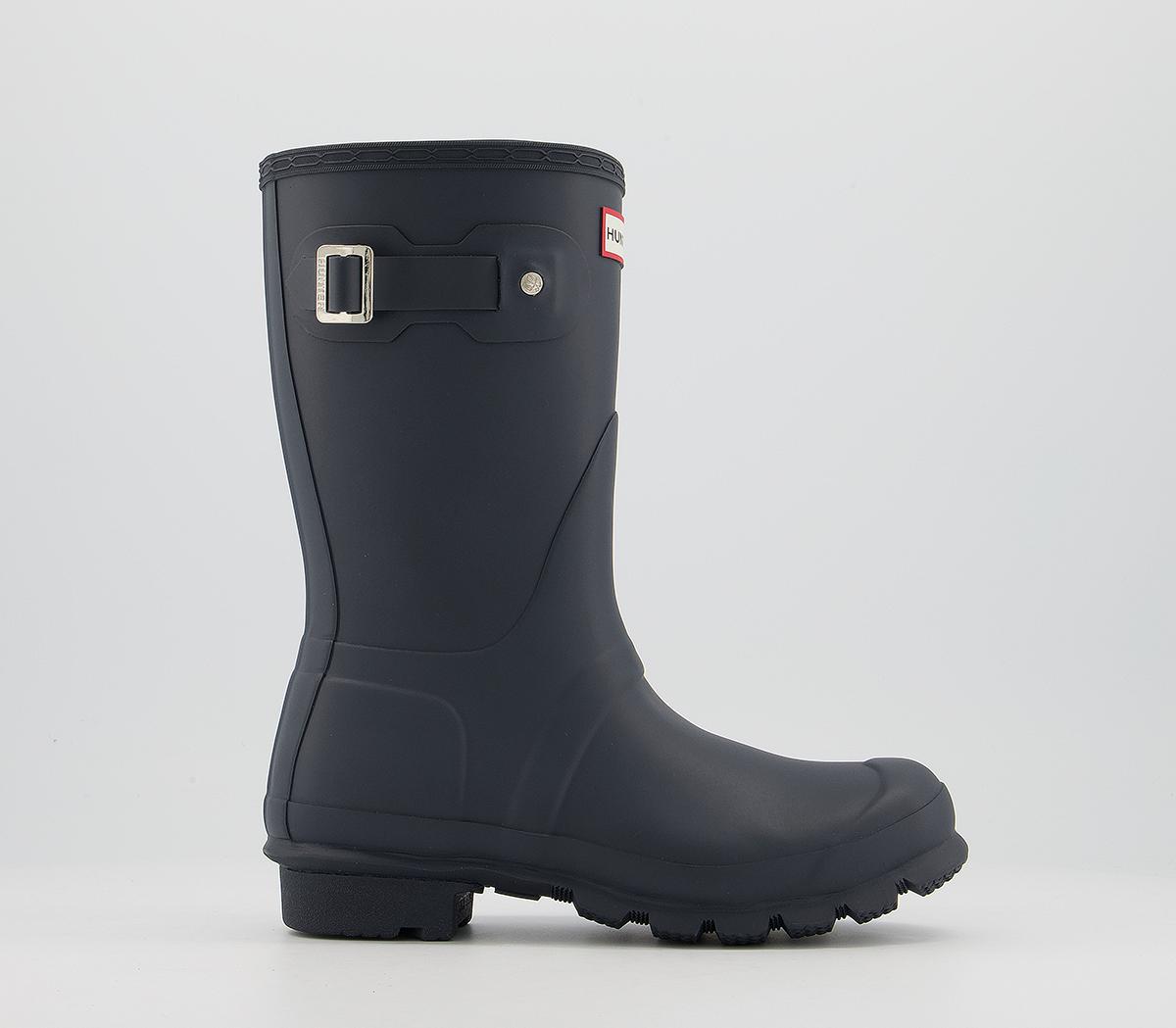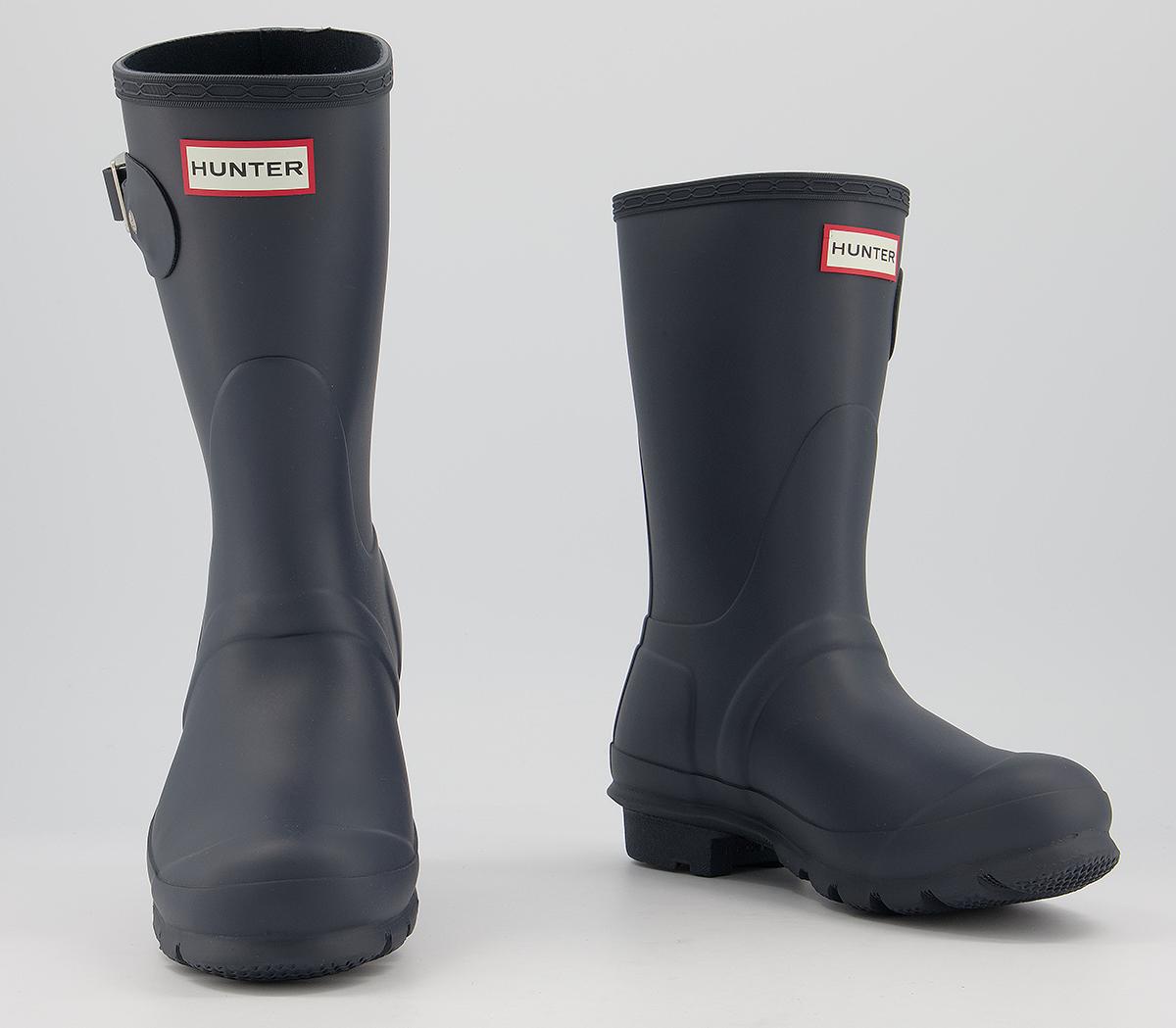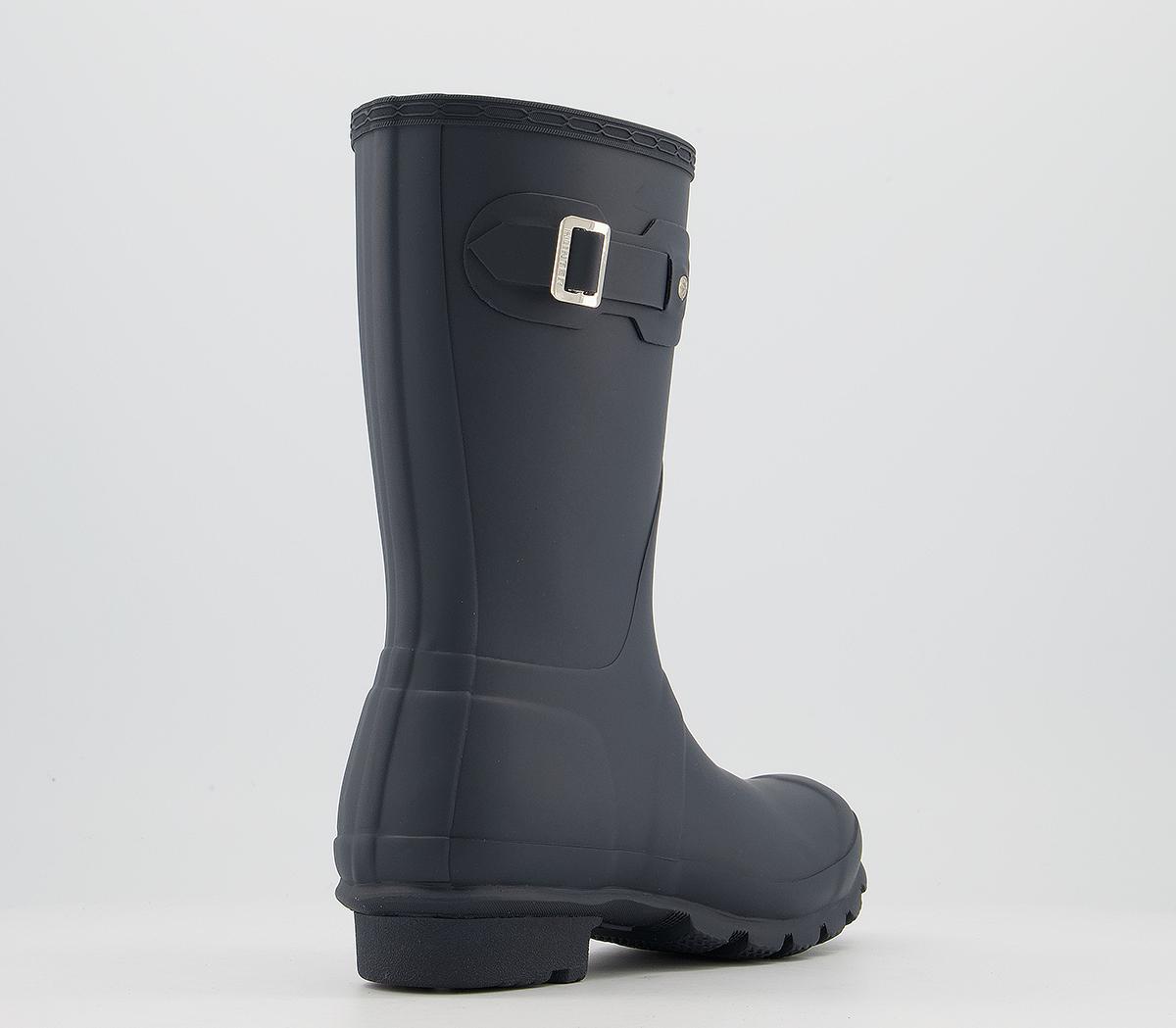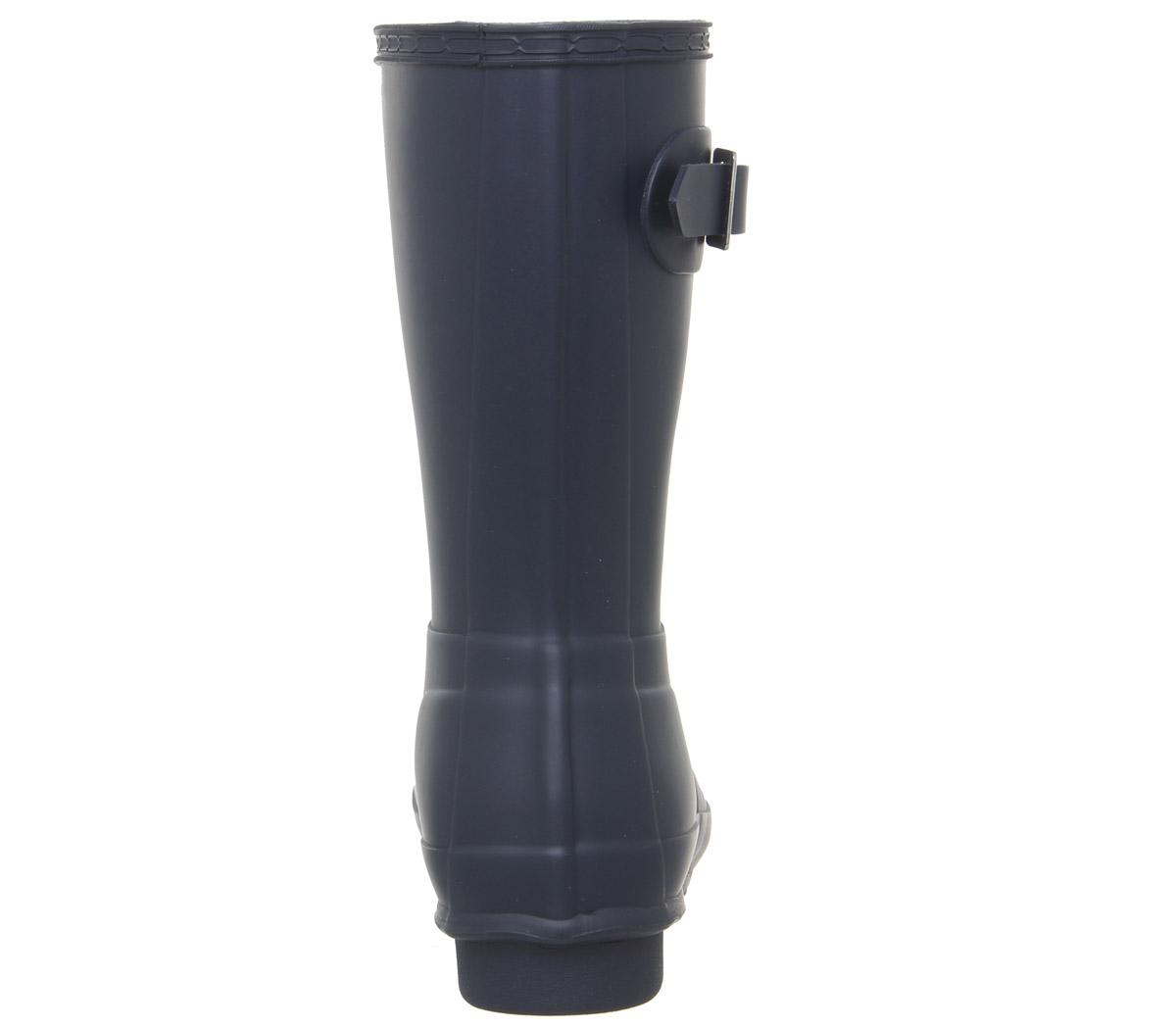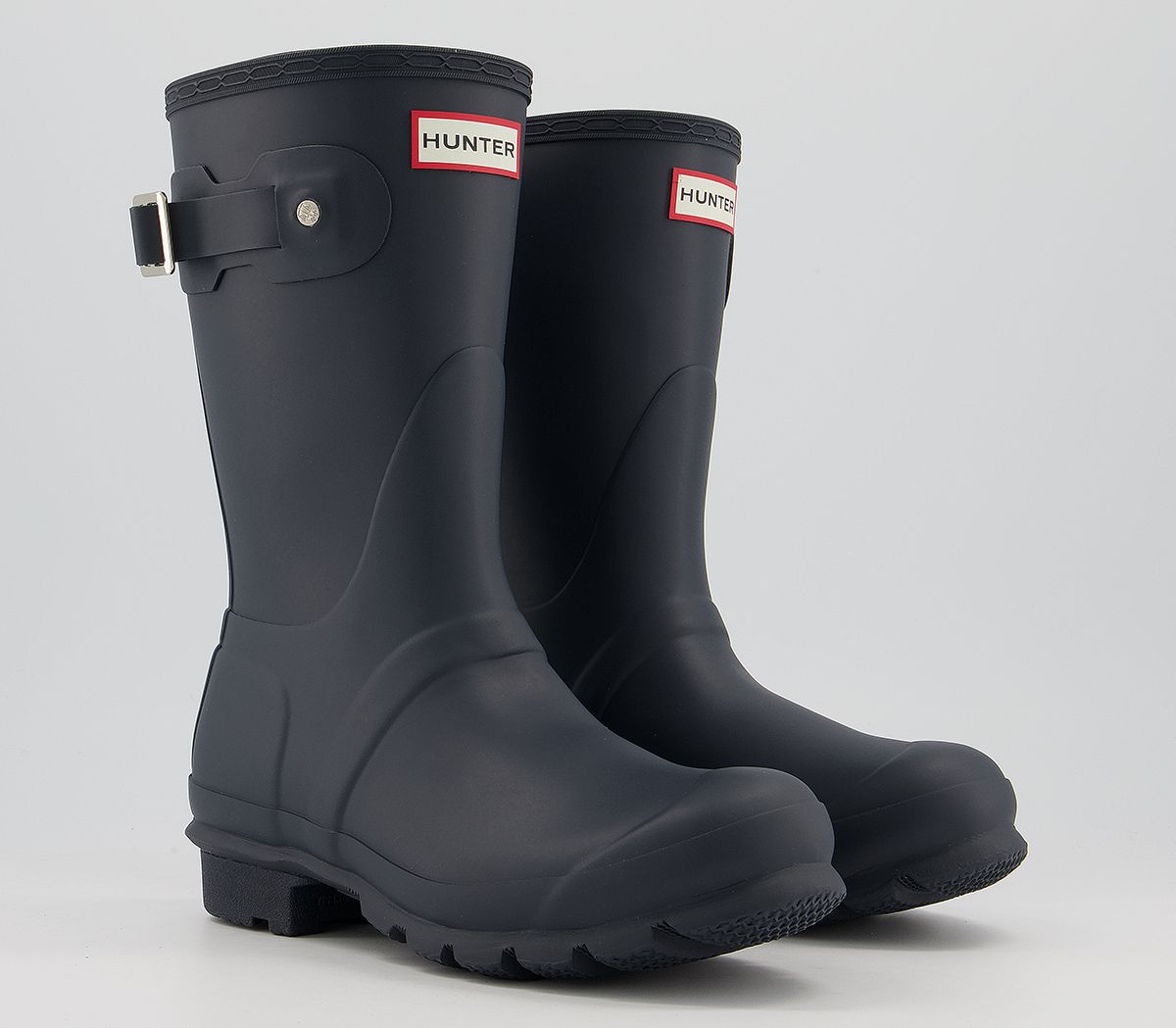 Womens Original Short Wellies
Navy
Product information
Welly Boots By Hunter
Based on the iconic Original Tall style but cut shorter on the leg, the Original Short Wellington Boot works double duty. Not only does the height make it perfect for wear with bulky trousers and for extra flexibility, but its lighter weight means that it's perfect for throwing into your holdall whilst travelling, or tucking under your desk in case of rainy days.

- Navy blue colourway
- Vulcanised rubber upper for extra strength
- Traditional calendered sole crafted from natural rubber
- Hardwearing, quick-dry knitted nylon lining for ease of putting on and taking off
- Multi-layered, cushioned sponge insole for a comfortable, snug fit
About Hunter
Now firmly established as a style classic, Hunter Wellington Boots were originally designed for walking in Scotland's rugged terrain and combating its unpredictable weather. Since then, the reputation of their boots for performance, durability and outstanding comfort has become legendary.
- Upper Material: Synthetic
- Lining: Synthetic
- Sole: Synthetic
Style number 3286330001
SIZE CHART
| | | | | | | | |
| --- | --- | --- | --- | --- | --- | --- | --- |
| UK | 3.5 | 4 | 4.5 | 5 | 5.5 | 6 | 6.5 |
| US | 5 | 5.5 | 6 | 6.5 | 7 | 7.5 | 8 |
| EU | 36 | 36.5 | 37 | 37.5 | 38 | 38.5 | 39 |
| UK | 7 | 7.5 | 8 | 8.5 | 9 | 9.5 | 10 |
| US | 8.5 | 9 | 9.5 | 10 | 10.5 | 11 | 11.5 |
| EU | 39.5 | 40 | 40.5 | 41 | 41.5 | 42 | 42.5 |
| | | | | | | | |
| --- | --- | --- | --- | --- | --- | --- | --- |
| UK | 5.5 | 6 | 6.5 | 7 | 7.5 | 8 | 8.5 |
| US | 6 | 6.5 | 7 | 7.5 | 8 | 8.5 | 9 |
| EU | 38.5 | 39 | 39.5 | 40 | 41.5 | 42 | 42.5 |
| UK | 9 | 9.5 | 10 | 10.5 | 11 | 11.5 | 12 |
| US | 10.5 | 11 | 11.5 | 12 | 12.5 | 13 | 13.5 |
| EU | 43 | 43.5 | 44 | 44.5 | 45 | 45.5 | 46 |
| | | | | | | |
| --- | --- | --- | --- | --- | --- | --- |
| UK | 1 | 2 | 3 | 4 | 2 | 3 |
| EU | 16 | 16.5 | 17 | 17.5 | 18 | 19 |
| | | | | | | |
| --- | --- | --- | --- | --- | --- | --- |
| UK | 4 | 5 | 6 | 7 | 8 | 9 |
| EU | 20 | 21 | 22 | 23 | 24 | 25 |
| | | | | | | |
| --- | --- | --- | --- | --- | --- | --- |
| UK | 10 | 11 | 12 | 13 | 1 | 2 |
| EU | 28 | 29 | 30 | 31 | 33 | 35 |