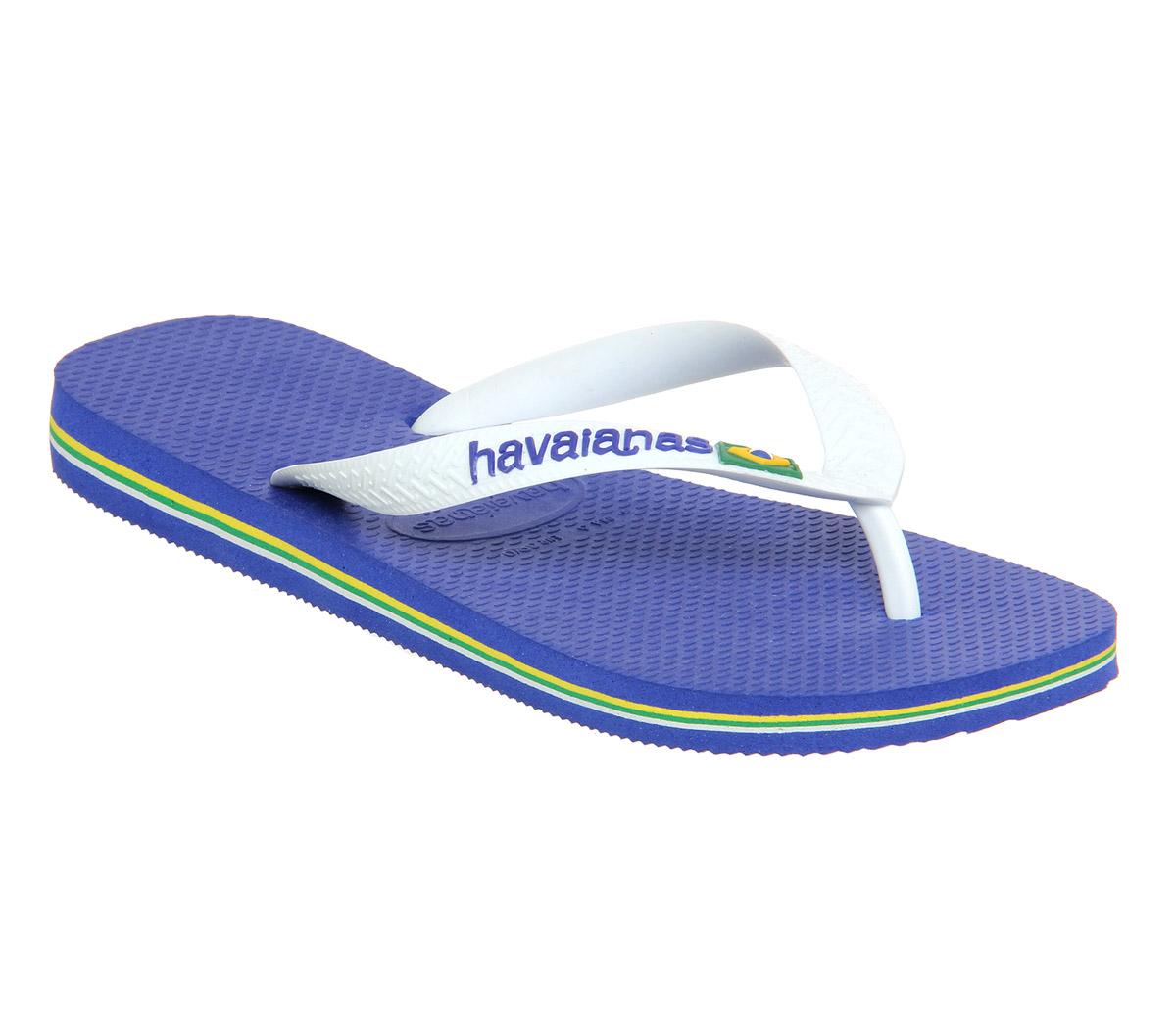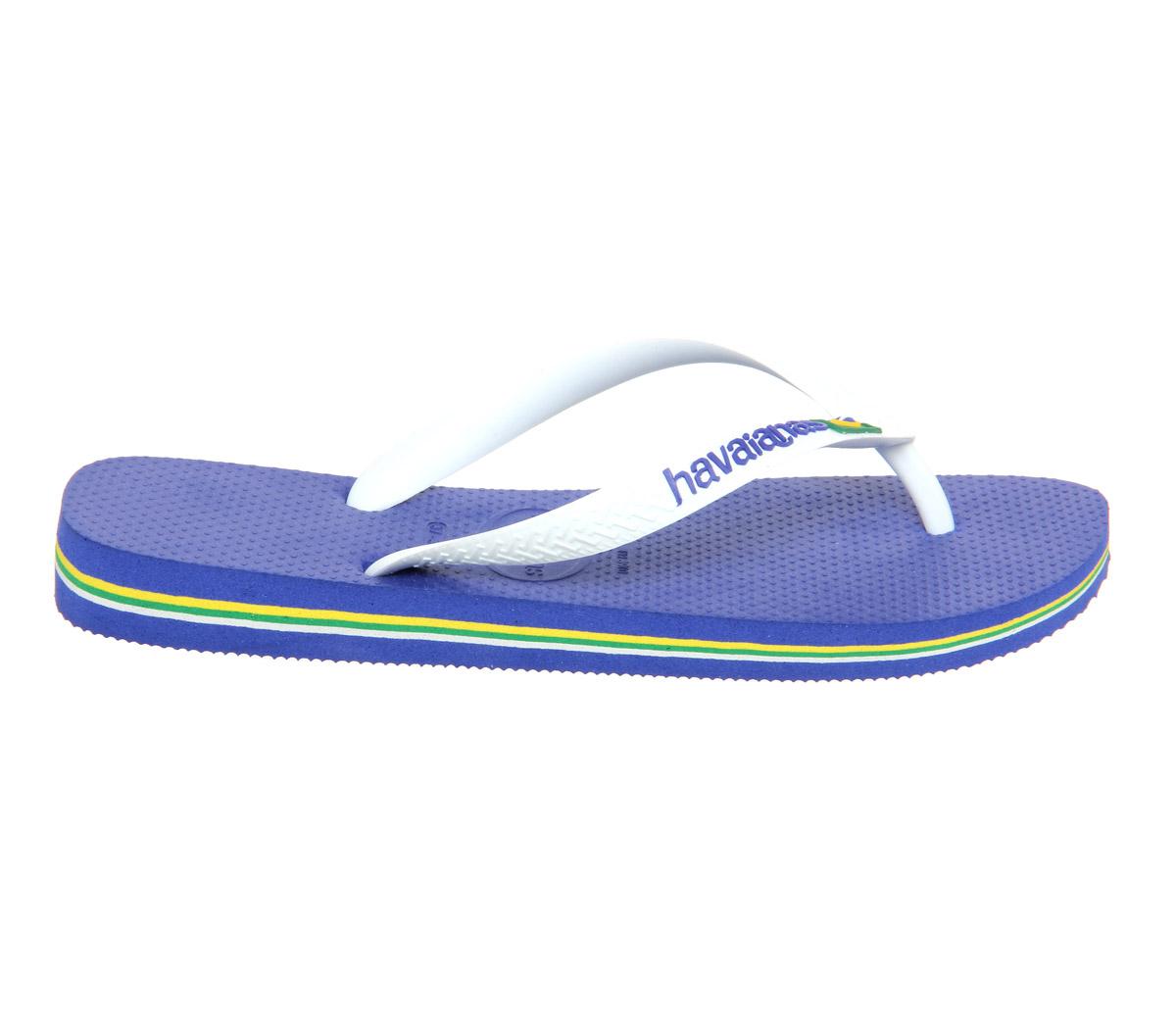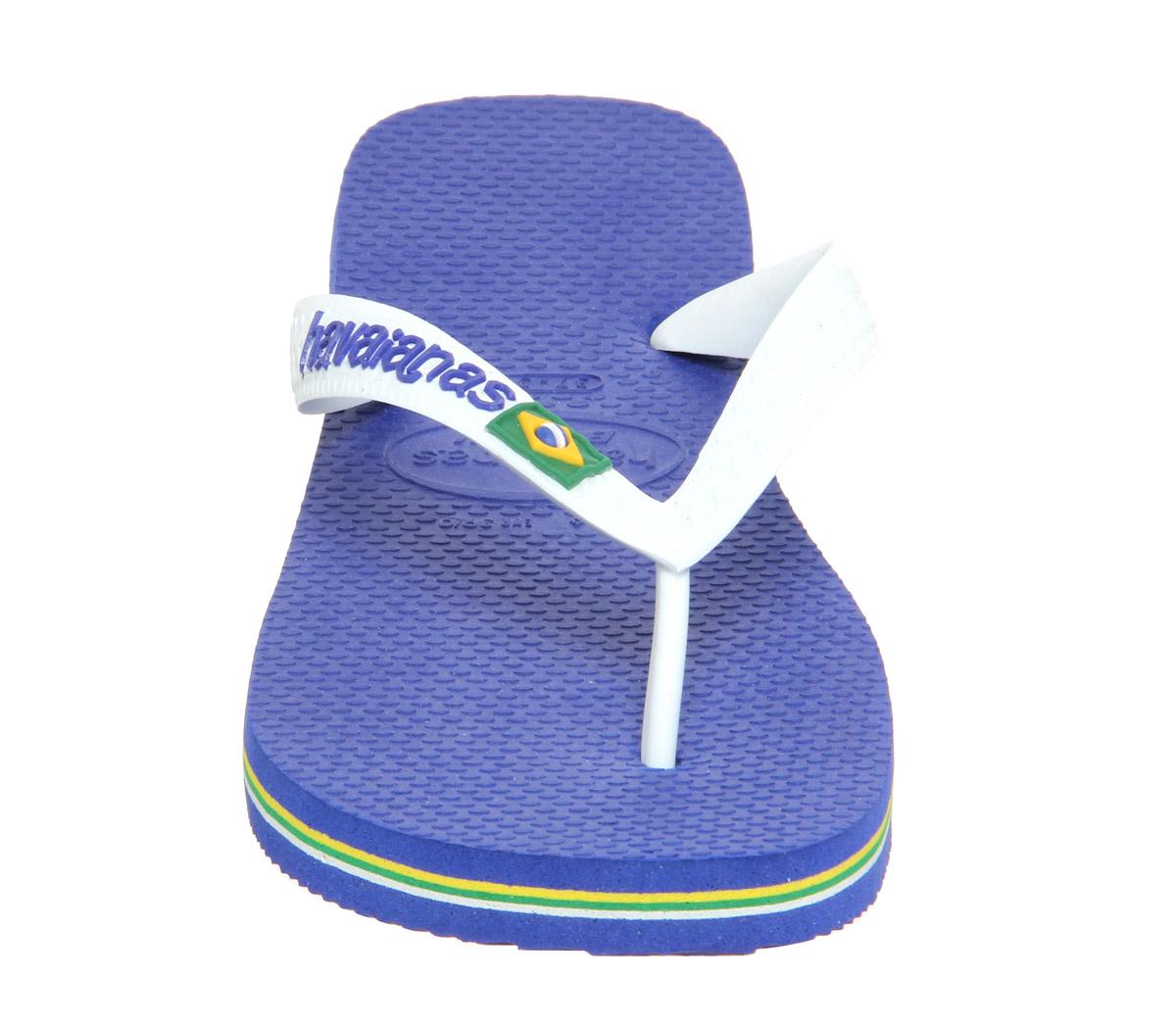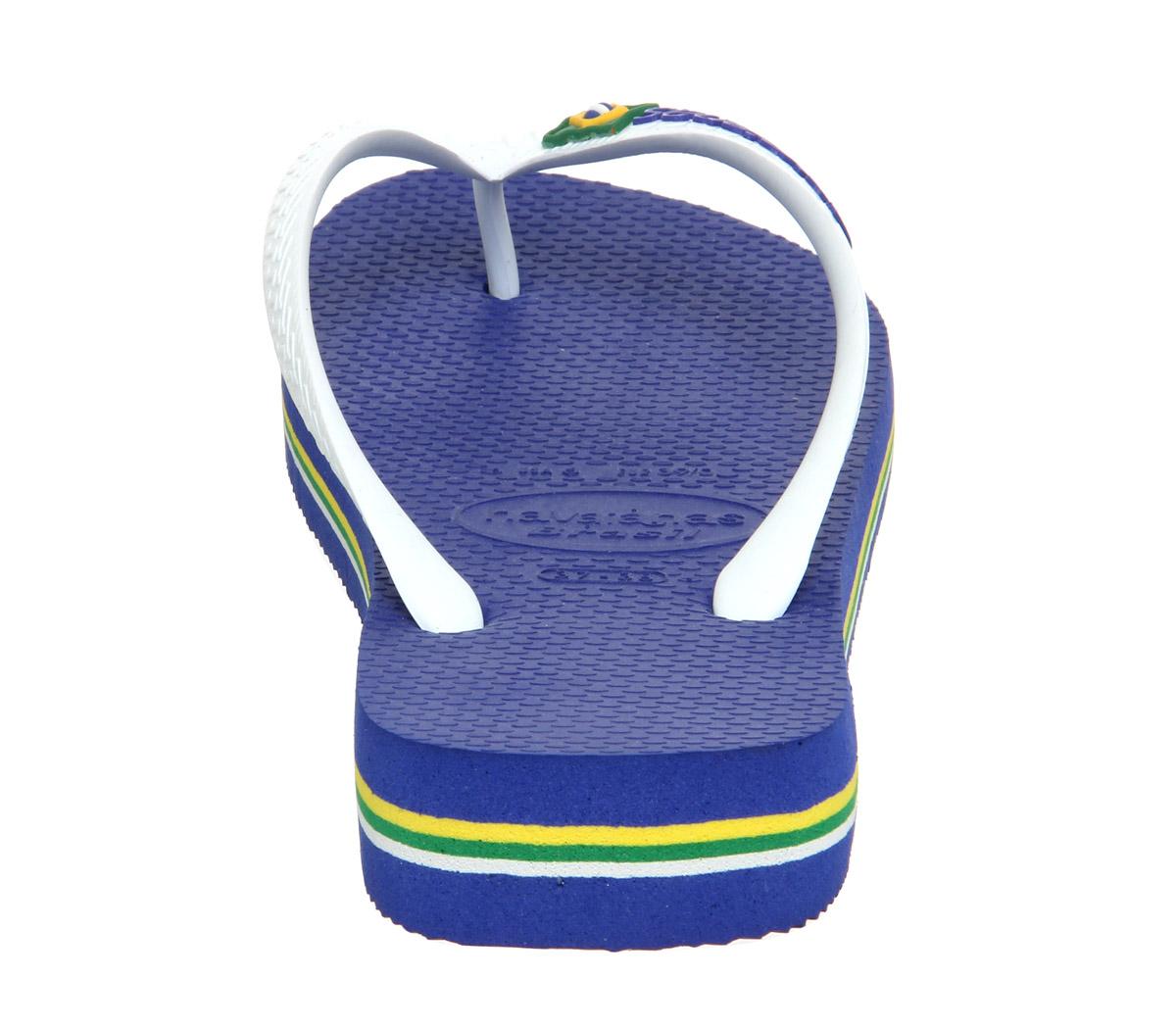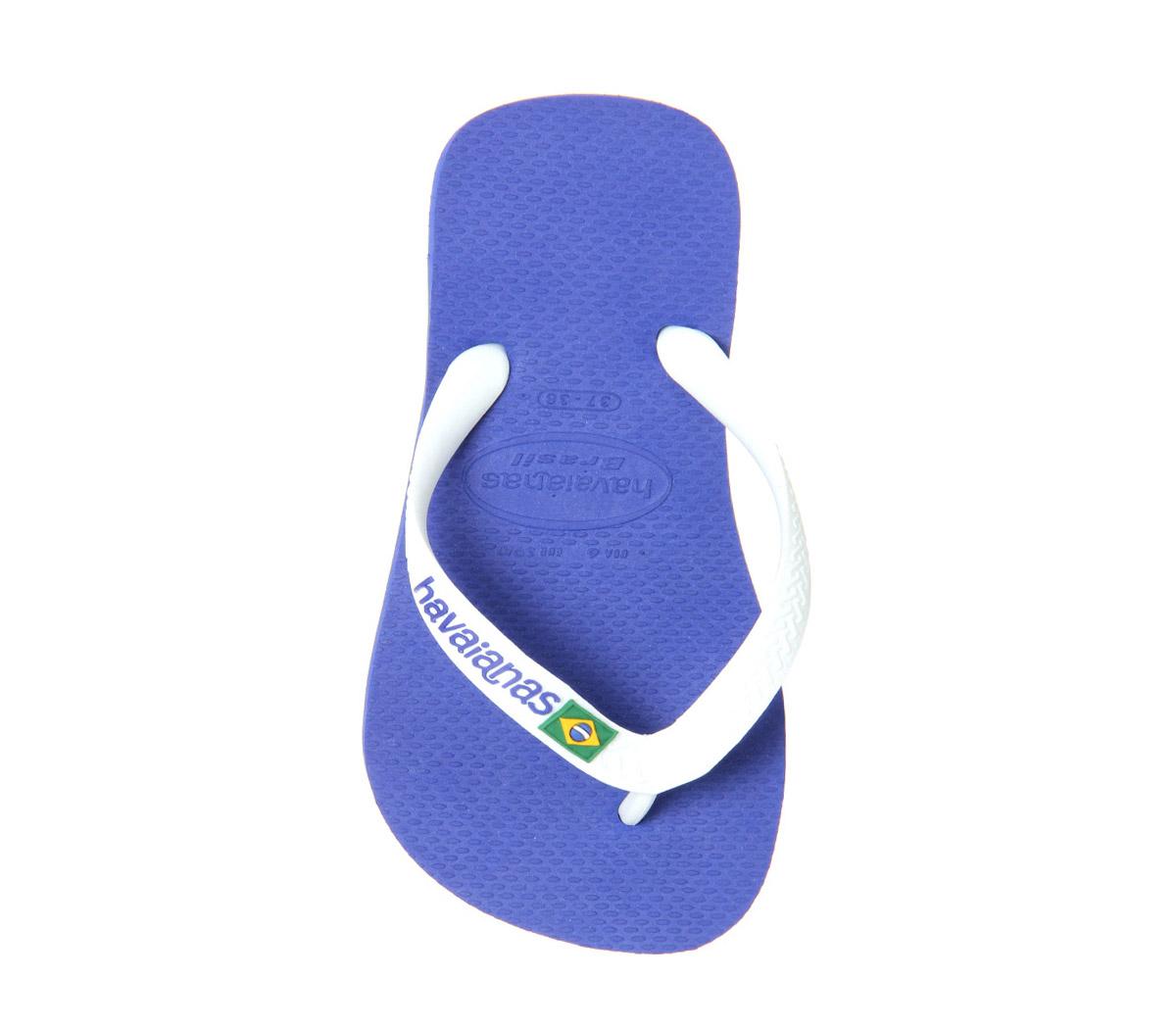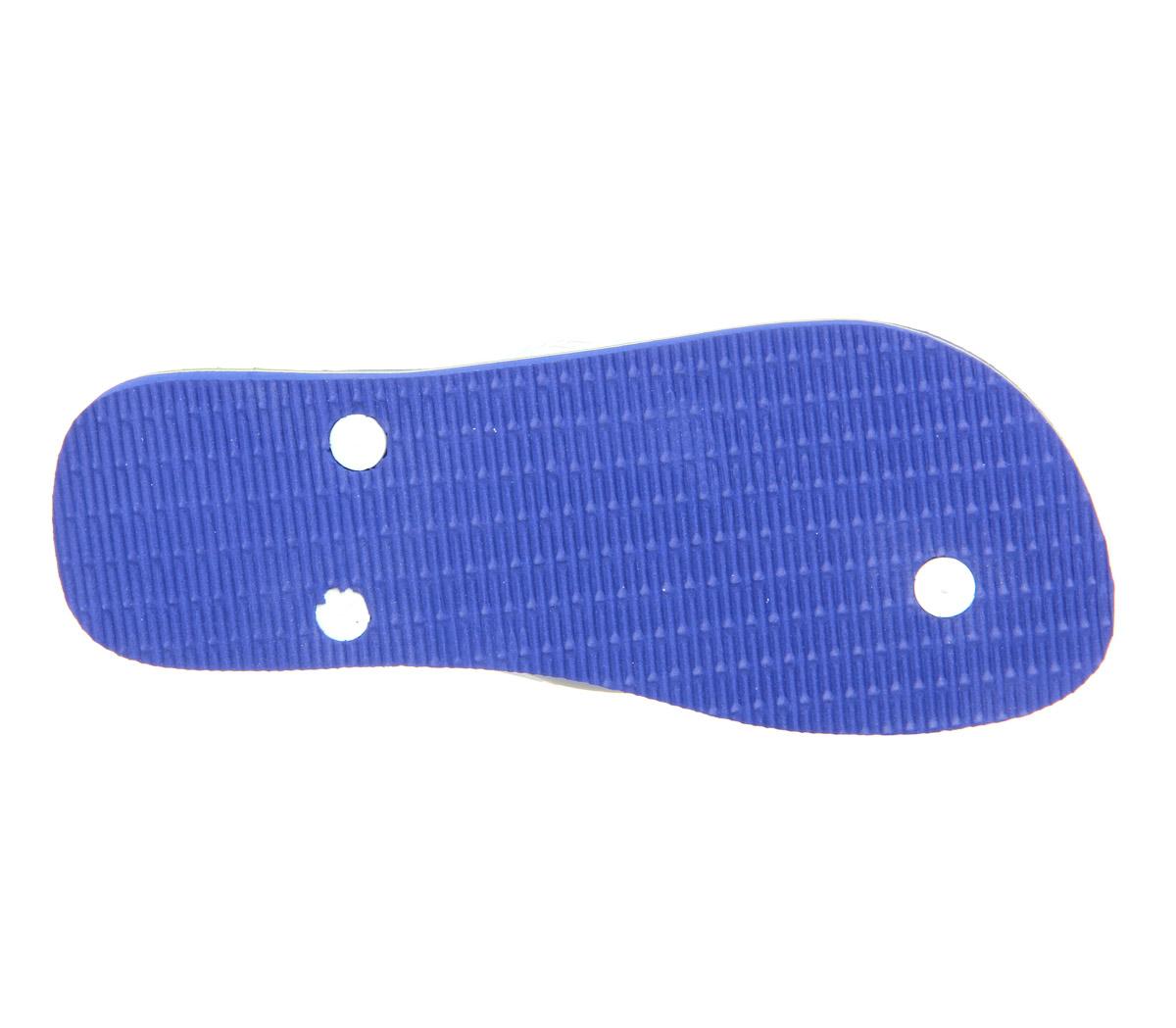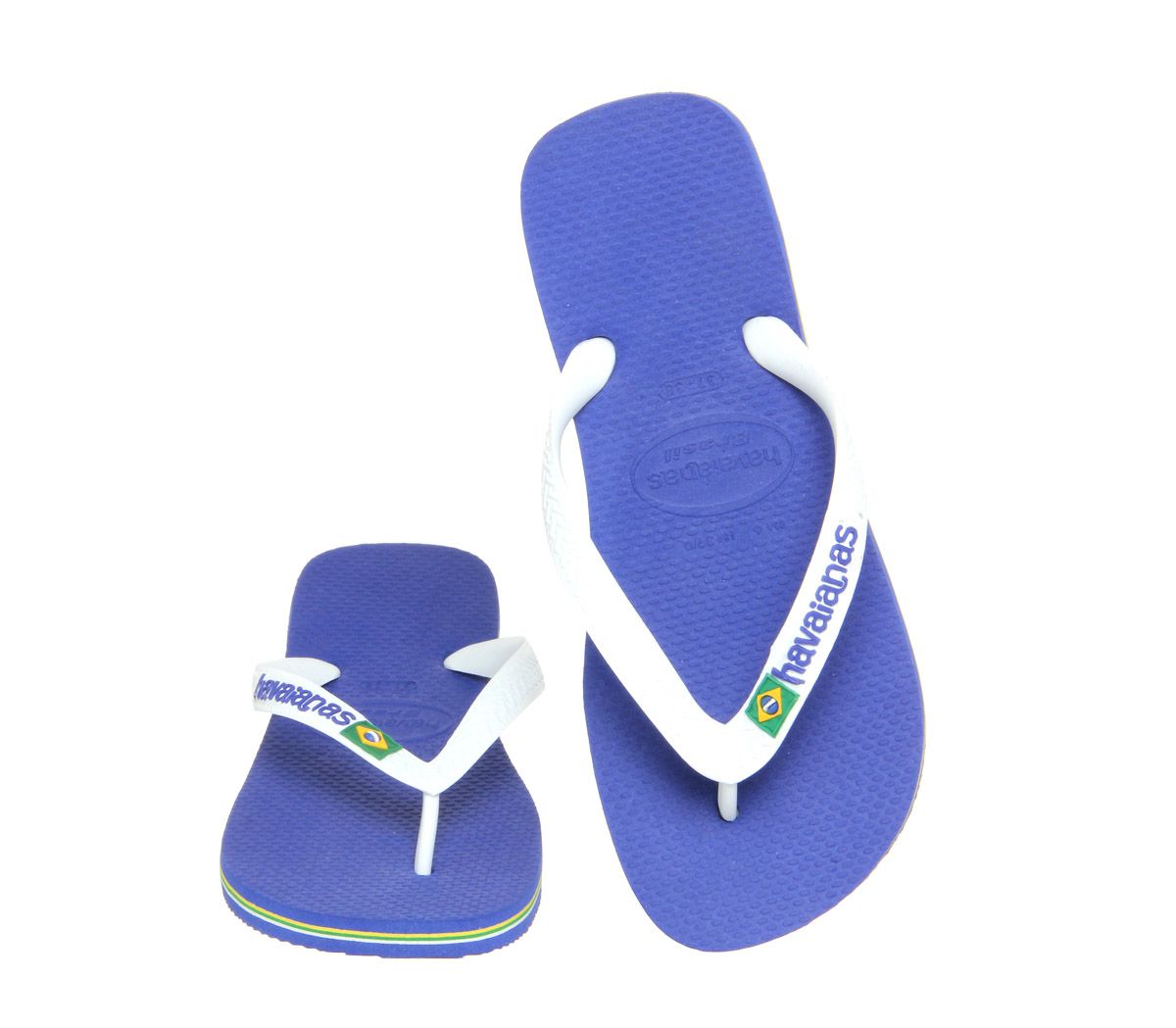 Brasil Logo
Marine Blue Rubber
Product information
Flip-flops by Havaianas
These navy and white sandals will add a hit of Brazil style to your beach look. This is a classic fit and features Brazilian stripes across the sole, white straps and the logo on the straps.
- Rubber upper
- Rubber sole
- Size guide Small 7/8, Medium 9/10, Large 11/12
About Havaianas
When Havaianas launched in 1962, they were the first style of flip-flops to be made from rubber and have since become a symbol of Brazil. The iconic brand is loved for its range of brightly coloured and printed flip-flops that reflect the country's style, attitude and tropical climate.
SIZE CHART
| | | | | | | | |
| --- | --- | --- | --- | --- | --- | --- | --- |
| UK | 3.5 | 4 | 4.5 | 5 | 5.5 | 6 | 6.5 |
| US | 5 | 5.5 | 6 | 6.5 | 7 | 7.5 | 8 |
| EU | 36 | 36.5 | 37 | 37.5 | 38 | 38.5 | 39 |
| UK | 7 | 7.5 | 8 | 8.5 | 9 | 9.5 | 10 |
| US | 8.5 | 9 | 9.5 | 10 | 10.5 | 11 | 11.5 |
| EU | 39.5 | 40 | 40.5 | 41 | 41.5 | 42 | 42.5 |
| | | | | | | | |
| --- | --- | --- | --- | --- | --- | --- | --- |
| UK | 5.5 | 6 | 6.5 | 7 | 7.5 | 8 | 8.5 |
| US | 6 | 6.5 | 7 | 7.5 | 8 | 8.5 | 9 |
| EU | 38.5 | 39 | 39.5 | 40 | 41.5 | 42 | 42.5 |
| UK | 9 | 9.5 | 10 | 10.5 | 11 | 11.5 | 12 |
| US | 10.5 | 11 | 11.5 | 12 | 12.5 | 13 | 13.5 |
| EU | 43 | 43.5 | 44 | 44.5 | 45 | 45.5 | 46 |
| | | | | | | |
| --- | --- | --- | --- | --- | --- | --- |
| UK | 1 | 2 | 3 | 4 | 2 | 3 |
| EU | 16 | 16.5 | 17 | 17.5 | 18 | 19 |
| | | | | | | |
| --- | --- | --- | --- | --- | --- | --- |
| UK | 4 | 5 | 6 | 7 | 8 | 9 |
| EU | 20 | 21 | 22 | 23 | 24 | 25 |
| | | | | | | |
| --- | --- | --- | --- | --- | --- | --- |
| UK | 10 | 11 | 12 | 13 | 1 | 2 |
| EU | 28 | 29 | 30 | 31 | 33 | 35 |